Disneyland's Secret Restroom
Air filter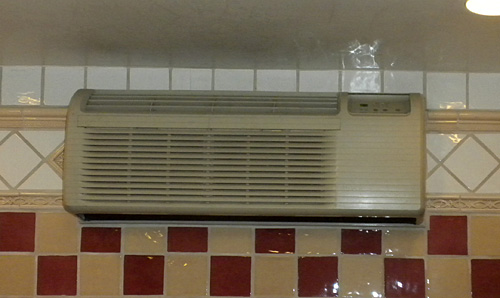 You might think that a vent would be sufficient to maintain a pleasant atmosphere in the Secret Restroom, and while this might indeed be the case for your average architect or rest-facility designer, it is not enough for the perfectionists at Disneyland!
The Secret Restroom's air filtration device is a HEPA-certified, ionic filtration device, powerful enough to cleanse and circulate all the air in the Secret Restroom in under a minute, but gentle enough to operate without so much as a gentle breeze to draw attention to its functioning.
During inclement weather, the air filter's heating element is activated, keeping the Secret Restroom at a comfortable temperature.