Disneyland's Secret Restroom
Vent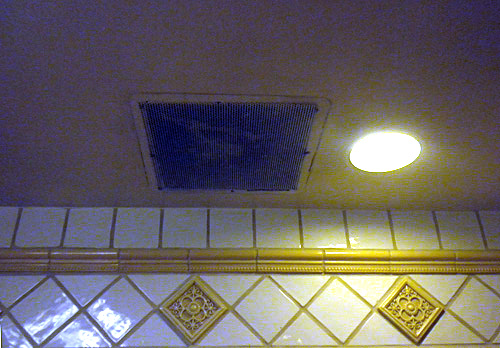 This vent in the Secret Restroom's ceiling is connected by a series of ducts to an exit aperture which opens near natural-style landscaping so that the Secret Restroom is at all times filled with the cleanest-smelling air possible. Particularly nasally observant guests will recognize the subtle scents of fresh mulch, swan-infused castle moat water, and pine.
The vent not only lets clean air in, it also lets potentially foul air out and ensures circulation in the room to help prevent the formations of slimes and molds.
The vent itself is positioned in the ceiling in accordance with the golden mean of mathematics, ensuring that it is both effective at its primary tasks and pleasing to the discerning eye.