Disneyland's Secret Restroom
Welcome to the Secret Restroom!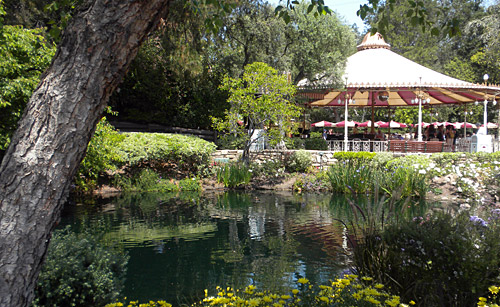 In the distance, through the trees, over the water -- what is that? Could it be... a door?
Yes! It's a door to the most amazing, most secret, and most unspoken about area in all of Disneyland -- the Secret Restroom!
This website is a loving tribute to the Secret Restroom, filled with photographs, comments, details, and even secrets about the secrets! We hope you'll enjoy it, and that you'll share your photos and remembrances with us.
Enjoy!
Update: As of May 1, 2012, the general public's access to Disneyland's Secret Restroom has been disrupted by construction of the new Princess Fantasy Faire. At this point, it is not known if the Secret Restroom will return. We heavily encourage you to contact Disneyland by any legal means possible and let them know that this precious, magical treasure must be preserved!